<< Customer Highlight: Prime Industrial Access
Prime Industrial Access has consistently delivered outcomes to a broad range of demanding projects for many years. Their success in delivering tailored solutions to unique industry challenges has garnered them a reputation as problem solvers.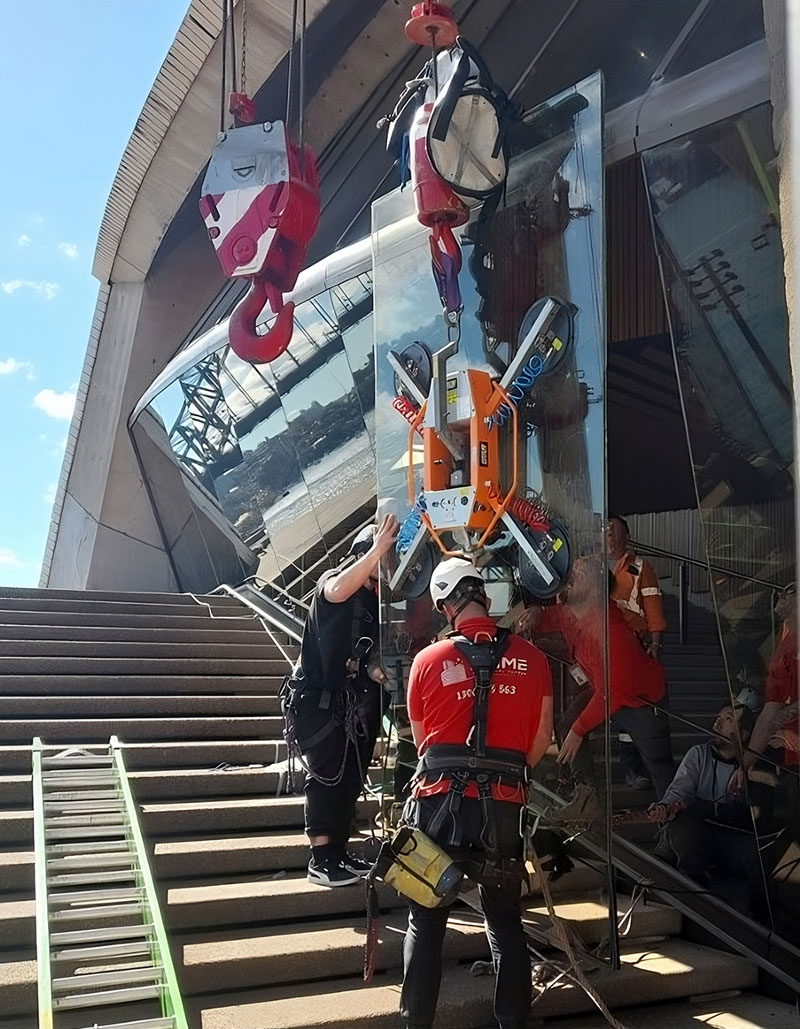 "Our customers look to us as problem solvers; they come with unique challenges, and we offer unique solutions," says Dean Gillies, Managing Director of Prime Industrial Access.
The nature of their specialised work often necessitates the need for specific equipment, and that's where Hire Express enters the equation. Dean Gillies remarks on the partnership, "Hire Express has consistently demonstrated reliability in providing the exact equipment we need, right when we need it." This vast inventory, which includes everything from glass lifters to cranes and height access tools, ensures Prime Industrial Access can always rise to the occasion, no matter the project's demands.
One particularly standout project saw Prime borrowing a variety of equipment from Hire Express, including glass lifters, Davit systems, and cranes to replace glass at the Sydney Opera House. Given the location, foot traffic, and prestige, each piece played an essential role in the project's successful and smooth execution.
Allen Besseling, CEO of Hire Express, echoes the sentiments of this successful partnership. "Our mission has always been to empower our partners with the best. Partnering with Prime Industrial Access and witnessing them utilise our equipment to achieve such remarkable results underscores our commitment."
In the end, the collaboration between Prime Industrial Access and Hire Express signifies more than just equipment hire. It stands as a testament to trust, reliability, and the shared commitment to propelling industries forward with the utmost efficiency and safety.
♻ The Hire Express Difference.