<< Supplier Spotlight: Wienold Lifte - A Legacy of Excellence
At Hire Express, we take pride in partnering with suppliers who bring innovative solutions to the construction industry. Today, we shine the spotlight on Wienold Lifte, an emblem of quality, resilience, and innovation in the realm of material hoists and cranes.
Wienold Lifte's legacy traces back to 1987 when Norbert Wienold established the company as the general agent for GENIE aluminium lifts in Germany. Growing from strength to strength, this family-owned brand with around 40 dedicated employees has come a long way. Since 1998, Wienold Lifte has embarked on a transformative journey to develop and manufacture its own glass and material lifts, as well as an array of robust mini cranes like the
SLK
,
MFC
, and the powerful
GML 800+
with an electric mast drive. As a testament to their unparalleled quality, these counterbalanced lifts have gained immense popularity, especially in the rental markets of the UK, France, Australia, Hong Kong, and Canada.
So, what makes Wienold floor cranes and counterweight material hoists the top choice for professionals in trades and construction? They are user-friendly, require low maintenance, and are ideal for tight spaces where alternative products like spider cranes or tower cranes simply can't fit. Additionally, their reliability, wear and corrosion resistance, and versatile functionalities make them a sought-after companion on any construction site.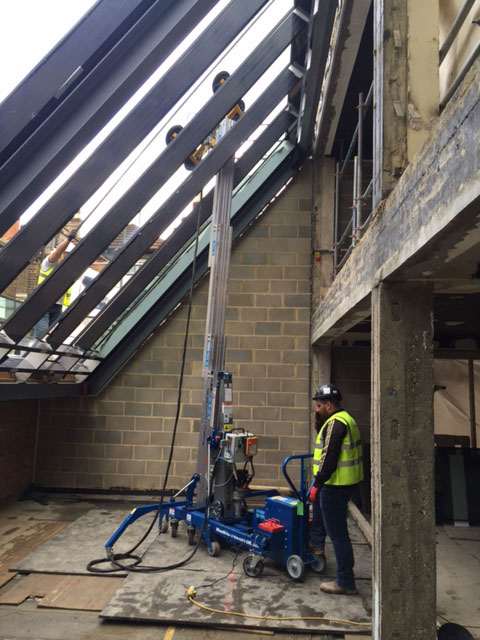 Excitingly, Wienold Lifte continues to push the envelope in innovation. Their recently launched MRC 751 mini crane stands as a testament to this. It is an evolved version of their best-selling MFC, boasting a large 360 degrees slewing ring - an impeccable choice for glazing on facades.
A pro tip for those exploring Wienold's offerings: the versatile
MFC
is not limited to acting just as a hoist. Many industries find it invaluable for tasks like lifting engines during maintenance. Similarly, the
GML
exhibits remarkable adaptability and can be used even without counterweights, provided their legs are positioned upfront.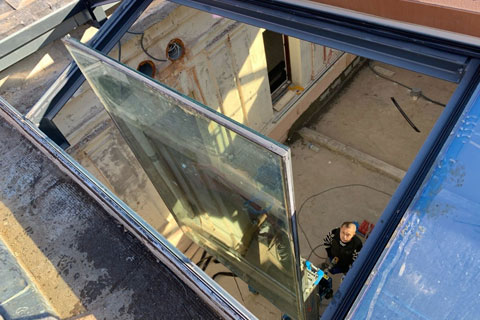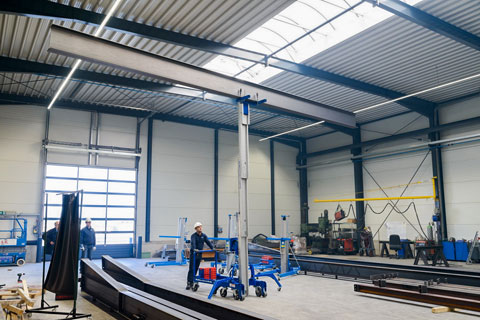 Wienold Lifte epitomises the essence of German engineering - precision, quality, and innovation. At Hire Express, we're proud to bring their state-of-the-art technology to our clientele, aiding in reshaping the landscape of construction and trades.
♻ The Hire Express Difference.