PLATE COMPACTOR REVERSIBLE 500KG
Code: 150030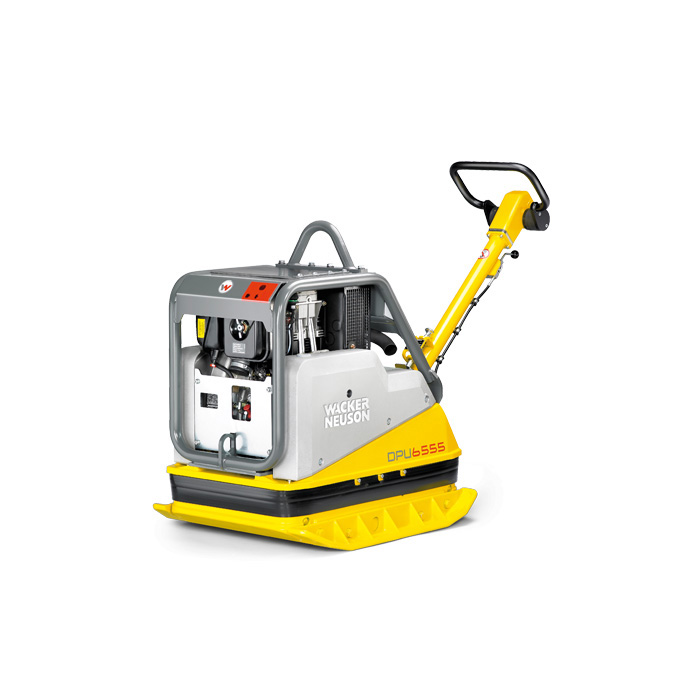 *Product availability may be subject to fluctuation
*EQUIPMENT shown may not necessarily be in stock and immediately available and specifications may vary between models. Pictures shown are for illustration purposes only.
Incredible compaction force along with fast forward and reverse travel  means this 500kg compactor helps you achieve the greatest productivity  for your job. With its all-round versatile plate it is suited for the  compaction of building backfill, and of frost and sub-bases when   constructing roads, paths and parking lots. its versatile function can   even compact heavy interlocking paving stone reliably. It also has   outstanding features of high operator comfort and safety.
Make: WACKER
Model: DPU6555
Width: 560mm
Height: 869mm
Length: 900mm
Dry Weight: 495kg
Capacity: 1193sqm/h
Power: 9.6kW Diesel Engine
---
Plate Compactors Range [8]
---
Other Compaction Plate Compactors Products