CONCRETE VIBRATOR - HF CONTROL BOX
Code: 180081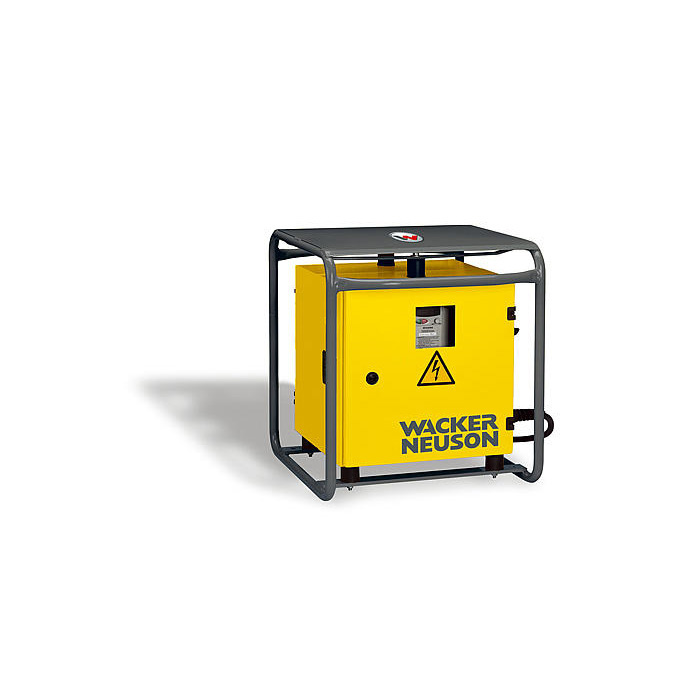 *Product availability may be subject to fluctuation
*EQUIPMENT shown may not necessarily be in stock and immediately available and specifications may vary between models. Pictures shown are for illustration purposes only.
The CONCRETE VIBRATOR - HF CONTROL BOX are designed to have the concrete vibrators connected. This 240v powered control unit is a plug and play unit with safety cut out switches to prevent damage to the unit and vibrators.
Make: WACKER
Model: FUE 202
Width: 500mm
Height: 550m
Length: 580mm
Dry Weight: 87kg
- Long durability with years of outage-free service due to first-class quality and worldwide proven converter technology
- Trouble free running even at the current limit thanks to its intelligent output current monitoring
- Optional 3-channel radio for first-class operating comfort
Other Concrete Finishing Products