ROLLER PEDESTRIAN
Code: 150100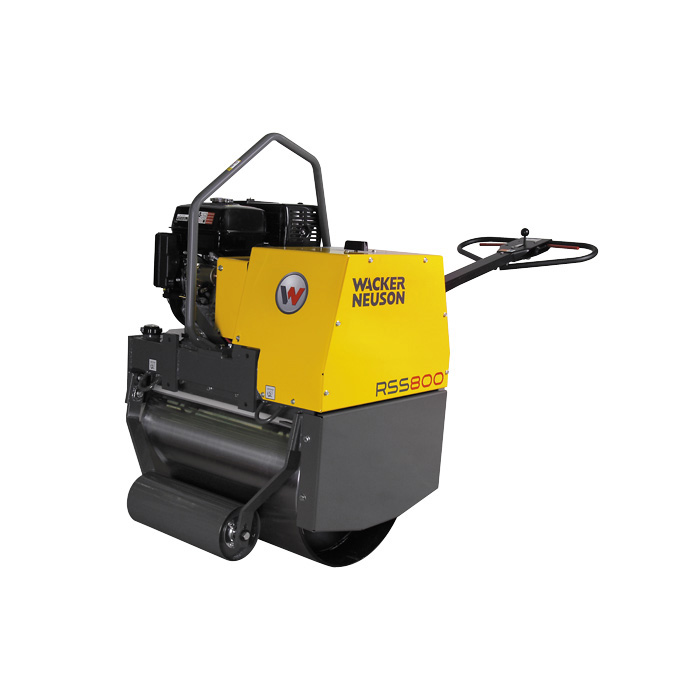 *Product availability may be subject to fluctuation
*EQUIPMENT shown may not necessarily be in stock and immediately available and specifications may vary between models. Pictures shown are for illustration purposes only.
Lightweight and highly maneuverable roller has infinitely variable  hydrostatic drive for smooth, even accelerations. Excellent choice for the  compaction of sand, gravel, soil and asphalt on roadways, walkways,  bridges and parking lots. High curb clearance and close side clearance  accommodates work adjacent to curbs and walls.
Make: WACKER
Model: RSS800A
Width: 840mm
Height: 1270mm
Length: 2170mm
Dry Weight: 450kg
- Beveled edge steel drum has adjustable and reversible 
polyurethane self-cleaning scrapers to prevent soil and asphalt
buildup between the frame and the drum
- Automatic breaking system in forward and reverse for greater
operator safety
- Adjustable. enclosed handle improves operator comfort
Other Compaction Rollers Products