FLOOR SWEEPER - ELECTRIC
Code: 120660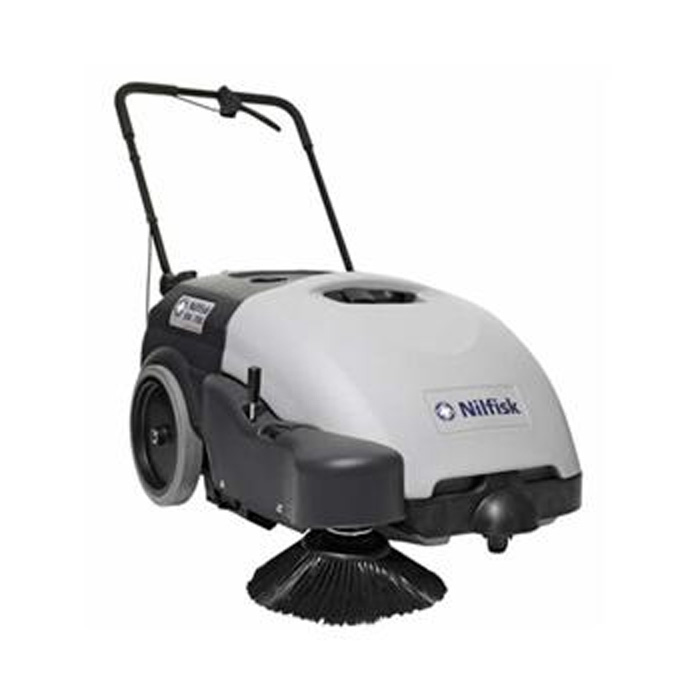 *Product availability may be subject to fluctuation
*EQUIPMENT shown may not necessarily be in stock and immediately available and specifications may vary between models. Pictures shown are for illustration purposes only.
The FLOOR SWEEPER - ELECTRIC is a battery powered self propelled broom vacuum sweeper. It is a truly versatile machine that can go anywhere and be used for cleaning everything from retail areas to petrol stations. With the carpet kit, it can even clean soft floors, including carpet.
Make: NILFISK
Model: SW750
Width: 800mm
Height: 1100mm
Length: 998mm
Dry Weight: 68kg
- Theorectic productivity of 2.800 m2 per hour
- Very low noice level allows sweeping in noice sensitive areas
- Standard delivered with battery and onboard charger
- Provides up to 2 hours run time on hard floors (approx. 6,000 m2)
- Optional battery increases running time to 3.5hrs
- Main and side brooms are adjustable
- Can be used both in and outdoors, washable polyester filter and filter shaker is standard
Other Cleaning Scrubbers & Sweepers Products