AIR COMPRESSOR 425L/S (900 CFM)
Code: 110060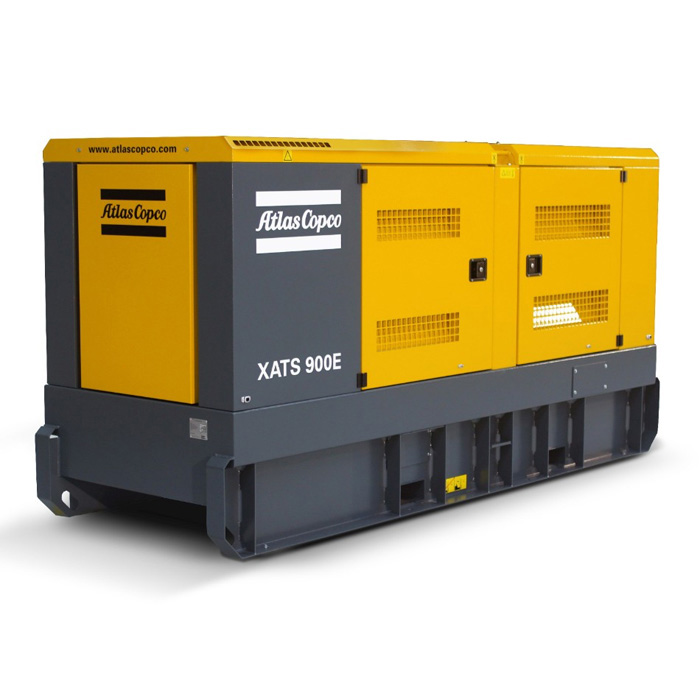 *Product availability may be subject to fluctuation
*EQUIPMENT shown may not necessarily be in stock and immediately available and specifications may vary between models. Pictures shown are for illustration purposes only.
Compact, lightweight and easy to move, coupled with outstanding  ruggedness and durability make the XATS 900E an excellent choice for rental fleets and customer sites. Further options, such as skid or  undercarriage only add to the portability of this efficient, low-noise  compressor.
Make: ATLAS COPCO
Model: XATS 900E
Width: 1190mm
Height: 1662mm
Length: 3378mm
Dry Weight: 2963kg
Power: 160 kW
Fuel: D
---
Air Compressors Cfm Range [6]
---
Other Air Compressors Products